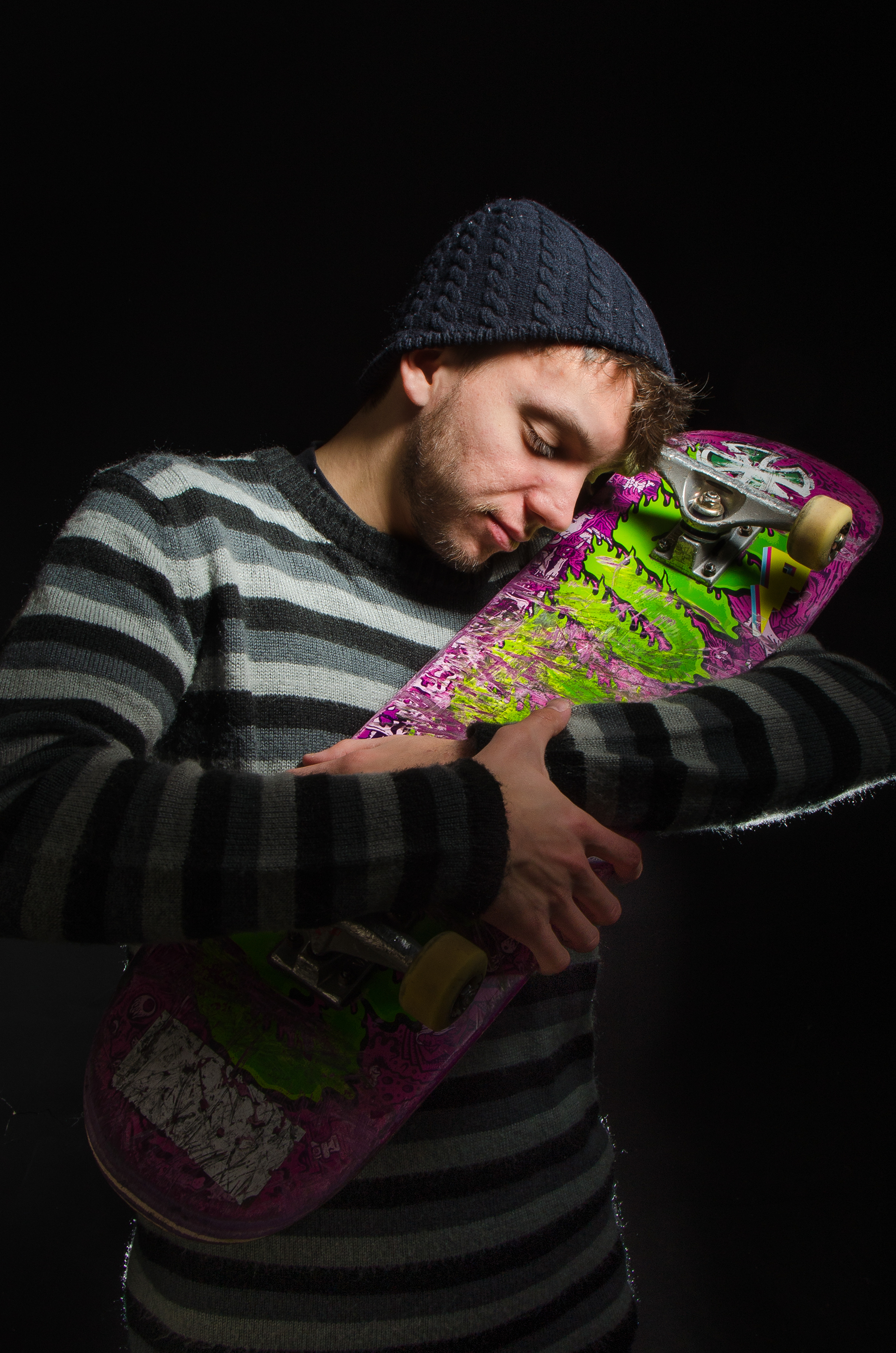 The name's Wade, but the internet calls him w8dey. He's a skater at heart and creative by nature. With a Bachelor of Arts degree under his belt, he understands the importance of time management, content creation and creative expression. Trained to wear multiple hats, he has developed a diverse skill set and can multitask in an effective manner. Need an extra hand for an upcoming photo/video shoot? Worry no more, he has assisted several established photographers (such as Flint Chaney, Daniel Overturf and Jeff Sciortino) to make their production day go as smoothly as possible.
Wade has lead and helped set-up classroom and studio demos for photography courses at Southern Illinois University.  He was the winner of the 2015-2016 Charles Swedlund Award. He is published in journals and self published a documentary book. Wade covers a variety events and puts in endless effort to create compelling images. He works behind the scenes shooting stills for cinema productions and can set-up lighting for an effective and engaging photo.
Interested in his work? Reach out below to discuss your vision.

Thank you! He will be in touch soon.